All for Pets
Your Sunshine Coast Pet Headquarters!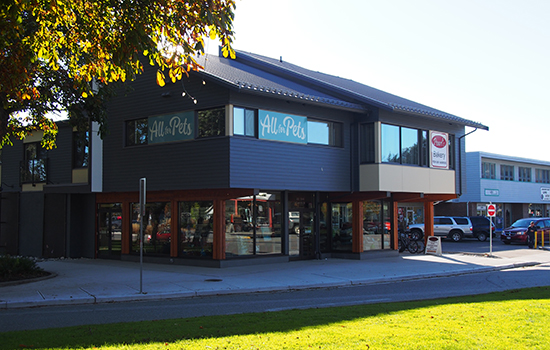 All for Pets is the place for great information, cool specials and fun events!!
All for Pets, located in the heart of Sechelt, takes great pride in our commitment to your pets. Our focus is on natural, wholesome and environmentally conscious food and products for your pet family.
All for Pets' philosophy is to sell better quality pet food with no by-products, no bad fats
and no separated grains in all of the food we carry for your pets… and ours too!
Since 1989, All for Pets has been a very popular and much loved pet store on Cowrie Street in Sechelt.
We are Locally Owned and Operated, and as we have grown and changed so have the products and food we have in store. Come in for a visit today and check out our Tasty & Nutritious Pet Food.
The choices today can be overwhelming. We have seen the difference quality pet food makes in the health of our own family pets and we can assist you with all of your pet's needs too.
All for Pets continually researches and carries the very best in pet food and treats!
We invite you to come in to our centrally located pet food store in Sechelt with
3 easy access entrances and… our own convenient parking lot off Teredo St.
Here you'll find the very best in nutrition for healthy and happy pets and for top quality pet accessories, treats and toys too! And check back often for our Monthly Specials!
Feed your pets a healthy food at competitive prices. We would love for you to bring your pet companion shopping with you! All for Pets specializes in top quality nutrition for all of your pets… horses and farm animals too!
We look forward to seeing you soon!
All for Pets Holdings Ltd. (604) 885-8843
Your Sunshine Coast Pet Headquarters
101 – 5461 Cowrie St. Sechelt, BC