Dog Treats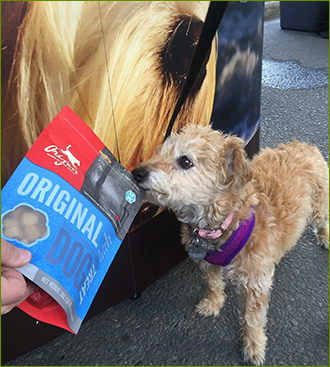 Dog treats are always a fun part of the day for you and for your dog or puppy.
Nutritious dog treats are also a great training tool for creating a more harmonious relationship with your canine friend, whether at home or out in public, training is an important part of owning a dog.
Tasty rewards for good behaviour really do work and are always appreciated by your puppy or dog!
Our treat options are not just tasty but also nutritious and wholesome, just like our many dog food options!
All for Pets is your Sunshine Coast Pet Headquarters, with a large selection of treats your dog or puppy is sure to love!
Click here for: our top quality Brands of Dog Food and Accessories!