Farm Feed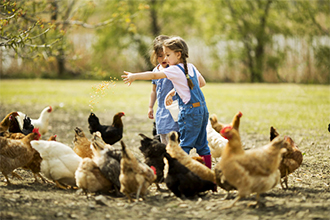 All for Pets has a wide selection of nutritious farm feed to help you take care of your farm animals.
We are proud to be the only authorized Sunshine Coast dealer for Otter Co-op Feeds. Manufactured locally for over 95 years in Aldergrove, BC. Shipments arrive weekly and we will be glad to bring in your feed for your specific needs.
Come visit us in store to check out our full range of products offered and ask our friendly and knowledgeable staff any questions you may have.
Click here for: our top quality Brands of Farm & Horse Feed and Accessories!