All for Pets is the best place for great Specials!
Join us for our 12 Days of Giving!
December 13th thru the 24th
and feel free to bring your pet too~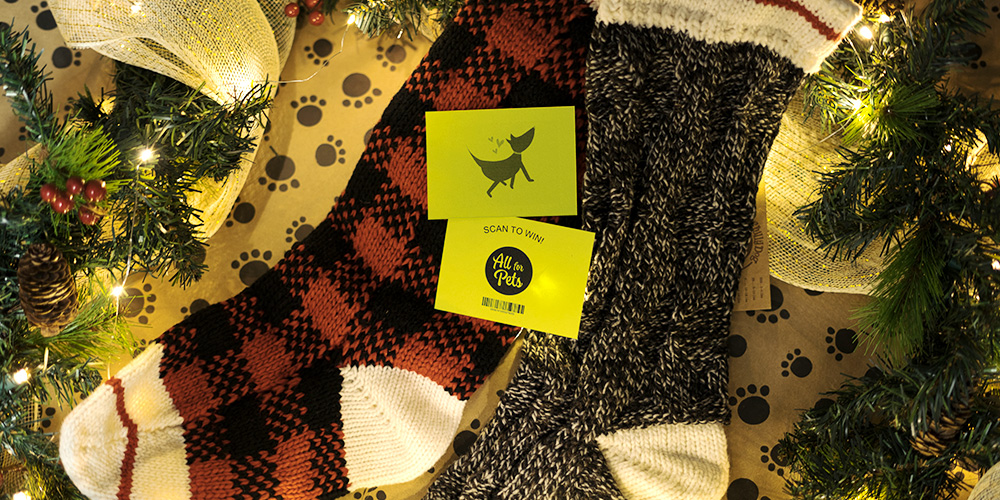 Come on in for funtastic Specials Dec 13th thru the 24th!
Come Celebrate with All for Pets & our 12 Days of Giving!
Every customer that makes a purchase WINS!
Just pick your card and YOU WIN!
It could be $5 to $20 dollars off, 10%-50% off your entire purchase or any of our $50 to $250 Gift Baskets!
WE LOVE THE 12 DAYS OF GIVING!
Catit Creamy Treats are natural, lickable cat treats – tasty and full of essential nutrients. Catit Creamy is a healthy and hydrating lickable treat that your cat will look forward to every day!
**48 lucky All For Pets Customers will get Catit Creamy Treats for FREE just for coming in the store for our 12 DAYS OF CHRISTMAS!
With Christmas aromas swirling through the air, we know your elderly dog and kitty litter box can shatter the illusion of the perfect holidays.
That's why during our 12 DAYS OF GIVING we are giving away FREE Apple Crumble Pocket Powairs to everyone who purchases any of the Powair line, and great in Travel size too!
                        Powairs
Save 20%, 30% all the way up 50% on your entire purchase! All For Pets 12 DAYS OF GIVING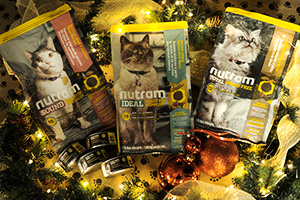 We are so proud to announce that All For Pets is the proud new supporter of Canada's own Nutram.
So proud that you might pull one of the cards that gets you a FREE bag!
Join us for our 12 DAYS OF GIVING. Read more
All For Pets loves to help you save over the Holidays! Save 40% on select Cat toys, like the RC Pet Products Holiday Kitty toys, including the Christmas Tree and Bird Partridge Ornament.
Individually handcrafted toys by the skillful artisans of the Himalayas, using natural, renewable and eco-friendly wool fibers.
Save on great gifts, like this cat scratcher cabin for only $14.99.
Come into All For Pets during our 12 DAYS OF GIVING and let us spoil you, while you spoil others!
All for Pets has the very best in
Pet Food, Treats & Accessories.
It's time to stock up on funtastic pet toys – we have lots of fun to fill up those stockings for all of the pet lovers in your family.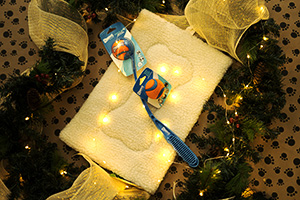 12 DAYS OF GIVING at All For Pets! Chuck It Jr med or matching ball only $4.99 each!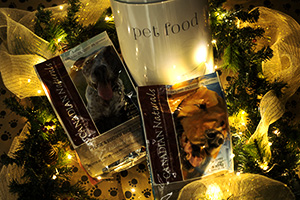 Give the gift of GREAT Nutrition!
Super affordable, Super ingredients and Super Canadian!
Come in for our 12 DAYS OF GIVING. Maybe you will be one of the lucky ones – that pulls the card that gets you one of the 25 FREE bags!
Give the Gift of warmth this season!
Warm & Toasty RC Pets Cabin Sweaters are 40% off during our 12 DAYS OF GIVING! Limited quantities.
Our furry friends LOVE
RC Pets Cabin Sweaters
and you will love the 40% off!
Come on in between Dec 13th & Dec 24th for the best in toasty Sweaters!
Give the gift of safety for all of your loved ones!
All For Pets carries a wide variety of the Nite ize pet line.
Light up collars, mini glow sticks, Tick removing doo hickey (it opens beers too) and a great lint removing tool!
Great stocking stuffers or gifts for the impossible to shop for pet lover. The whole line is 25% off during our 12 DAYS OF GIVING.
Double your gift giving during our 12 DAYS OF GIVING! Buy any Tall Tails bed of any size and receive a FREE matching plush fleece blanket!
We have everything you need to keep your pets happy and healthy!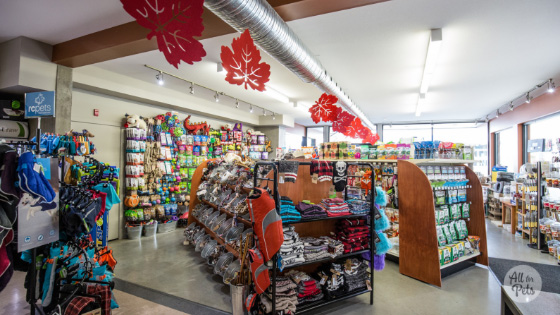 All for Pets (604) 885-8843
Your Sunshine Coast Pet Headquarters
101 – 5461 Cowrie St. Sechelt, BC
Sunshine Coast, BC