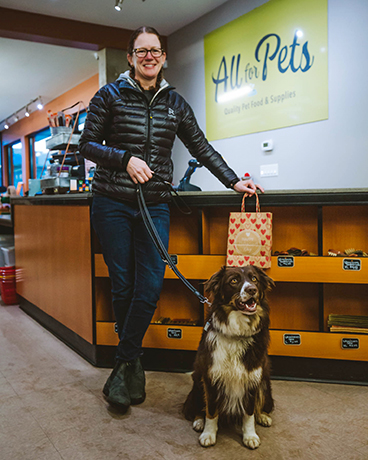 A Whole Lotta Love
Shopping Extravaganza!
OUR LUCKY WINNER is…
Alison Maxwell with her beautiful pup Riley!
Alison Maxwell won a
A Special Prize Package
Worth $750.00
~ Now that's a whole lotta love!
A big heart-felt Thank You to all of our wonderful customers who entered our Contest!
Our All for Pets family is honoured to be a part of this wonderful community!
Check back often for lots of great info & fun events! YOU could be our next Contest Winner!
We hope Alison and Riley have tons of fun with 15 Gifts Cards!
Did you know we have a fantastic Rewards Card designed to save you money, and…
We also have great Specials happening all the time, so check back often: Specials!